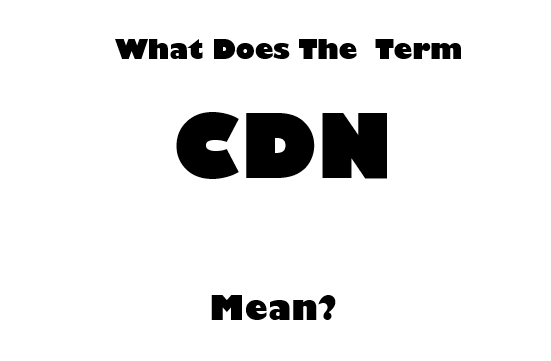 What Does The Term CDN Mean?
Ahh, the goodness of the web is so much better when you are using a CDN.
So what is the technical term for the Acronym  CDN:
" A content delivery network also known as a (CDN) is a system of distributed networked server computers that help deliver webpages and other Web content to a user based on their geographic locations as well as the origin of the webpage and and the type of content being delivered."
A CDN service is extremely effective in speeding the delivery of content of websites with to enhance page load times, user experience and even optimize search ranking (relevant to on site SEO enhancements). The closer that a CDN server is to their geographic user, the faster the website or content will be delivered to the user.
The Layman term for CDN:
A CDN is an awesome software added service that will speed up your website page load times, prevent unnecessary automated traffic spikes and provide your website visitors with a better user experience. Plus, having a faster site on a CDN may also help your Search Engine Optimization.
in What Does The Term Mean
Tags: website definitions, what does it mean